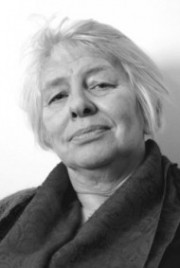 Bergljót Soffía Kristjánsdóttir (bergljot@hi.is), Dr. Phil, (Director, University of Iceland), is Professor of Icelandic literature (from 1700– today) at the Department of Icelandic and Comparative Cultural Studies. Her research interests are in both modern Icelandic literature and Icelandic medieval sagas and skaldic poetry. She has mainly written in Icelandic about Icelandic literature from various ages and has participated in several editions of medieval sagas, edited academic works and translated fiction and non-fiction. She is the chairperson of Hugsýn (Mind-view), the Icelandic Society on Cognitive Science.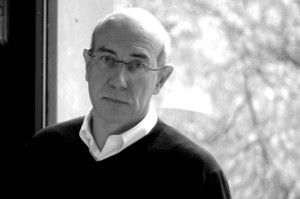 Dirk Geeraerts (dirk.geeraerts@arts.kuleuven.be) , Professor of linguistics at the University of Leuven, received his PhD in linguistics from the university in Leuven. His main research interests involve the overlapping fields of lexical semantics, lexicology, and lexicography, with a specific focus on social variation and diachronic change. His theoretical orientation is mainly that of Cognitive Linguistics, with a special emphasis on empirical methods for linguistic analysis. His involvement with Cognitive Linguistics dates from the 1980s, when his doctoral thesis was one of the first in Europe to explore the possibilities of a prototype-theoretical model of categorisation. As the founder of the journal Cognitive Linguistics, he played an important role in the international expansion of Cognitive Linguistics. He is the editor, with Hubert Cuyckens, of The Oxford Handbook of Cognitive Linguistics. Since 2005, he is managing editor of Mouton de Gruyter's Cognitive Linguistics Research series.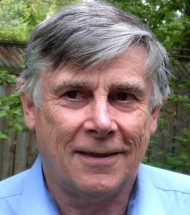 Keith Oatley (keith.oatley@utoronto.ca), novelist and Professor Emeritus of Cognitive Psychology, University of Toronto, received his PhD in Psychology at University College London. His principal appointment is in the Dept. of Human Development and Applied Psychology, University of Toronto, of which he was Chair from 1999-2002. He is a former President of the International Society for Research on Emotions, a Fellow of the British Psychological Society, and a Fellow of the Royal Society of Canada. During the last twenty years Keith's principal research has been on the influence of adversity on emotional disorders such as depression, and on human emotions more generally. With Phil Johnson-Laird he is co-author of an established cognitive theory of emotions. His empirical work on emotions (with Elaine Duncan, Ilaria Grazzani, and Laurette Larocque) has included analyses of emotion diaries, accounts people keep of emotions they encounter in day-to-day life. During the last ten years he has also conducted research on the cognitive and emotional processes of reading and writing fiction. In this area he is known for the theory that fiction is a kind of simulation that runs on minds, and (with Raymond Mar and Maja Djikic) for research that shows effects of reading fiction on increasing empathy, and prompting psychological change in readers.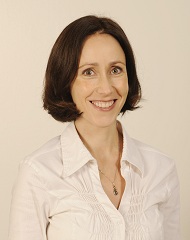 Dr. Sif Rikhardsdottir (sifr@hi.is)  is Lecturer in Medieval Literature and Chair of the Comparative Literature Programme at the University of Iceland. She is Treasurer for the Nordic Branch of the International Arthurian Society. Her research is mainly focused on cultural transmission and cultural encounters in the late Middle Ages as well as emotion within medieval literature. Her articles have appeared in journals such as Studies in Philology, Mediaevalia og Skírnir (journal for research in Scandinavian literature). Her book, Medieval Translations and Cultural Discourse, was published by Boydell & Brewer in 2012. (https://uni.hi.is/sifr/)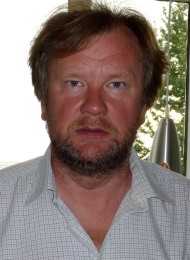 Thórhallur Eythórsson, (tolli@hi.is), Ph.D., is Research Associate Professor in English and at the Institute of Linguistics of the University of Iceland. His area of specialisation is diachronic syntax of Nordic and Germanic languages and general historical and Indo-European linguistics. His research topics include variation and change in syntax, the interaction of syntax, phonology and meter and the development of syntactic constructions in Indo-European languages. He has directed large-scale international research projects and published widely in international linguistics journals, including Language, Journal of Linguistics, Lingua and Nordic Journal of Linguistics.

Jóhannes Gísli Jónssson,(jj@hi.is), Ph.D., is an Adjunct Professor in Icelandic linguistics. The main focus of his research has been on the syntax of Icelandic, and more recently the syntax of Faroese and the Icelandic Sign Language. Jóhannes has participated in various projects on syntactic variation in Icelandic and Scandinavian and published a number of articles in international journals and edited books.
Consulting Board
Atli Ingólfsson, composer, Reykjavík (atli-ingolfsson.com)
Árni Kristjánsson, Ph.D., Associate Professor, Department of Psychology, University of Iceland. (ak@hi.is).
Bergsveinn Birgisson, Ph.D., writer/poet, Bergen (bergsveinn.birgisson@gmail.com).
Bjarni Sigurbjörnsson, artist, Kópavogur (bjarnisig.com).
Dr. Catherine Emmott, Senior Lecturer and Director of the STACS Project – Stylistics, Text Analysis and Cognitive Science: Interdisciplinary Perspectives on the Nature of Reading, University of Glasgow. (catherine.emmott@glasgow.ac.uk).
Hannes Högni Vilhjálmsson, Ph.D., Associate Professor, Center for Analyses and Design of Intelligent Agents (CADIA) Háskólanum í Reykjavík. (ru.is/~hannes).
Dr. Haukur Hjaltason, Associate Professor, Faculty of Medicine/Specialist, Neurology at Landspitali, University Hospital, Reykjavík.(haukurhj@landspitali.is).
Dr. Hrafnhildur Ragnarsdóttir, Professor and Director of the Research Centre for Language, Literacy and Development, School of Education, University of Iceland, Reykjavík (hragnars@hi.is )
Dr. Jóhanna Barðdal, Research Associate Professor and Director of IECASTP/ NonCanCase/EVALISA, Department of Linguistic, Literary and Aesthetic Studies, University of Bergen, (johanna.barddal@uib.no).
Jörgen L. Pind, Ph.D., Professor, Department of Psychology, University of Iceland. (jorgen@hi.is).
Kristian Tylén, Ph.D., Department of Aesthetics and Communication, Center for Semiotics, Århus University (dac.au.dk/en).
Elizabeth Hellmuth Margulis, Ph.D., Associate Professor and Director of the Music Cognition Lab at the University of Arkansas, (http://music.uark.edu/people/faculty/margulis_e.php).
Matthew J. Whelpton, Ph.D., Associate Professor, Faculty of Foreign Languages, Literature and Linguistics, University of Iceland. (whelpton@hi.is).
Dr. Juani Teresa Guerra de la Torre, Professor, Cognitive Canary, Universidad Las Palmas (cognitivecanary.eu).
Dr. Þorbjörn Broddason, Professor of Sociology, University of Iceland. (tbrodd@hi.is).